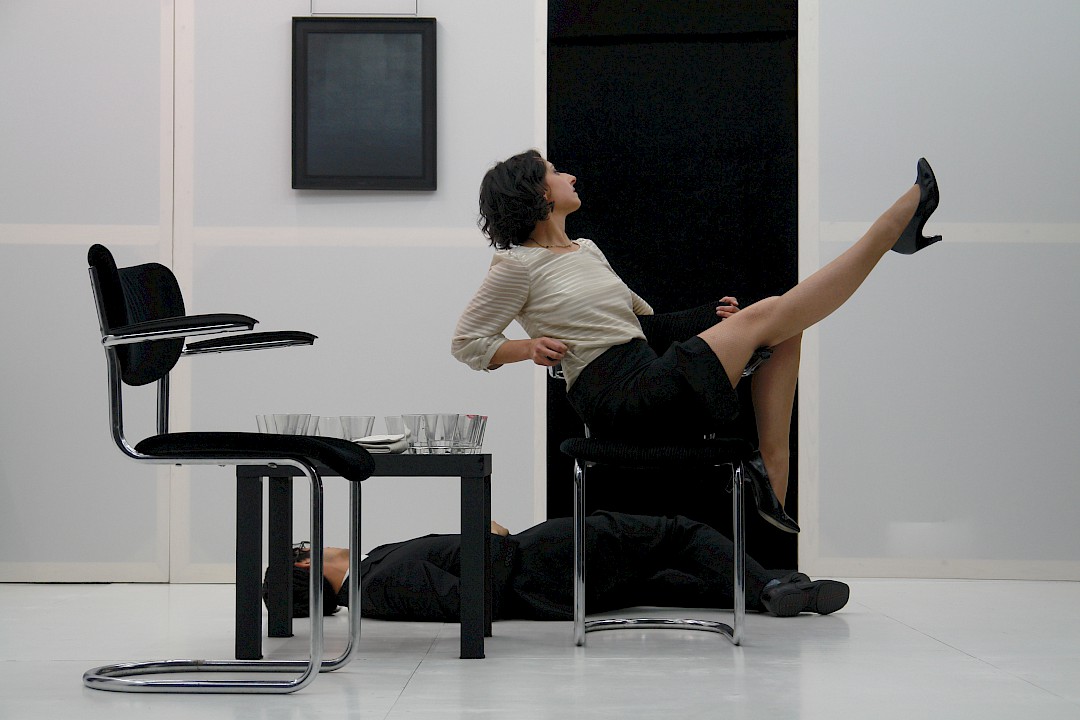 Parallax, 2009
Performance / Duration: 40 minutes
Parallax is the combination of two seemingly autonomous performances. Featuring two actors each, both take place simultaneously on the same stage. Audience is positioned along two perpendicular sides of the stage.
Parallax is made up of narrative units, suggestive of a crime story, revolving around an unnamed incident. The units are arranged along two independent timelines, employing principles of music composition and film editing.
The alternating combinations and repetition of units cause emerging storylines to fluctuate.